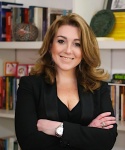 PHD trained in Energetic Planning (engineering), with petroleum geopolitics emphasis, Master degrees in Management Engineering and in International Finance. Two published books on Petropolitics, and affiliated professor of Oil Geopolitics in Brazilian Navy Officers University.
Professional experience in relevant companies, in Brazil and abroad, as Deloitte, Vale S.A., Gama Filho University, Royal Shipping Services and Dickinson Maritime Agency. Skilled on business plans design and construction, project financial viability studies and business valuation. Long experience in strategic planning, merger and acquisition, business analysis, economic and financial evaluation and competitive intelligence.
A highly motivated person who is reliable, responsible and hard working. Excellent communication and interpersonal skills, and the proven ability to achieve targets and results. Flexible within the working environment and able to adapt quickly and positively to challenging situations. Mature with an outgoing, friendly personality who enjoys the challenge of working under pressure either independently or as a member of a pro-active team.