FGV Energia debates a proposal of positive agenda with the Minister for Mines and Energy, Fernando Coelho Filho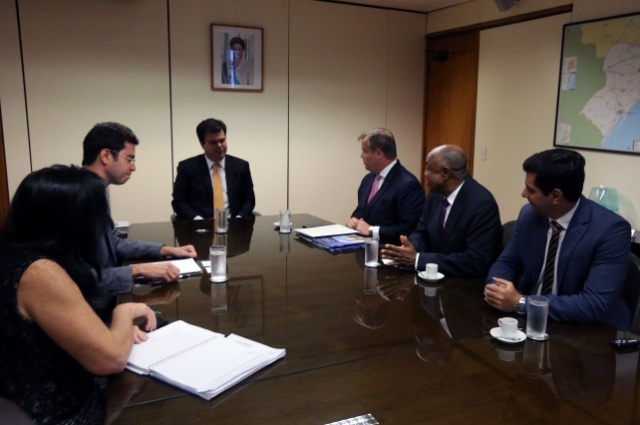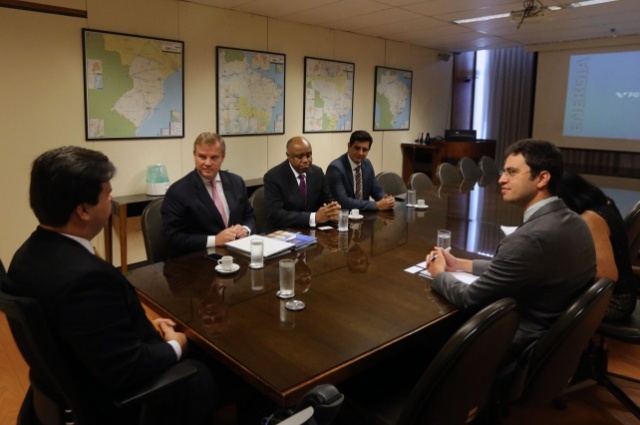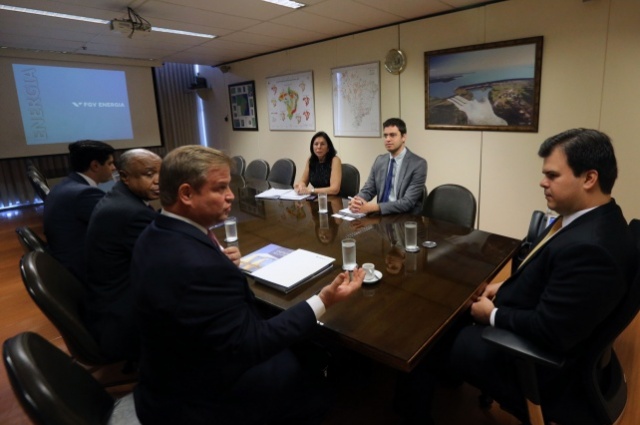 Fernando Coelho Filho, Minister for Mines and Energy, received this Wednesday (05/25) FGV Energia Executive Director, Carlos Otavio Quintella, as well as Mr. Felipe Gonçalves and Mr. Nelson Narciso Filho, both from FGV Energia, which presented a macro sectoral vision to Coelho Filho. It is another meeting of the minister with institutions, academy and power industry agents to listen to the contribution of such segments, thus reconstructing the dialogue in new basis with the production sector.
FGV Energia presented the Center for Energy Studies from Getúlio Vargas Foundation - FGV for Minister Coelho Filho, declared FGV Energia's interest in contributing and supporting MME during studies and researches related and necessary for the sector.
Dialogue with the sector and acceptance of ideas and proposals from the production sector is in the Minister for Mines and Energy's new agenda, in order to seek a future shared agenda with the sector having confidence, efficiency, transparency, competence and innovation.
"The meeting was great and we left very happy with the minister's positioning. He is willing to listen and understand the different challenges related to the sector," declared Carlos Otavio Quintella at the end of the meeting.
At the time, the Minister Coelho Filho was also invited to participate in a welcome lunch with the president of Getúlio Vargas Foundation, Prof. Carlos Ivan Simonsen Leal and the Vice-President Dr. Sergio F. Quintella. The lunch will take place on June, 2016.