Nuclear Power is the theme for FGV Energia event Energy in Focus' last edition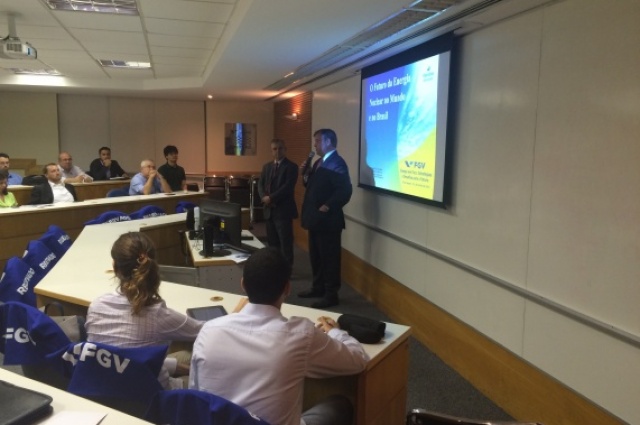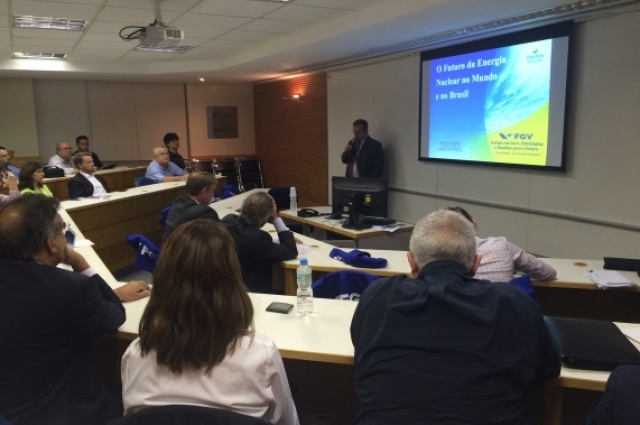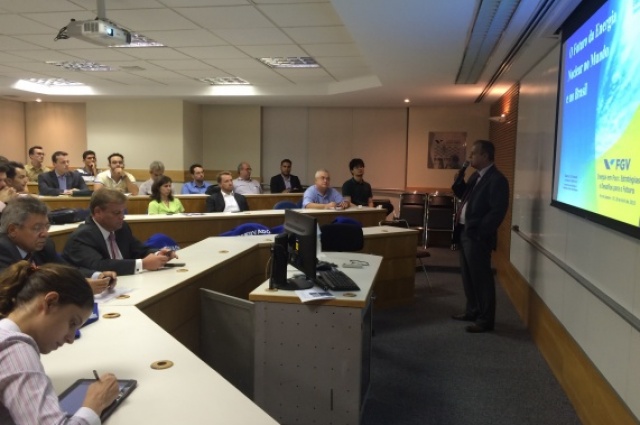 "The future of nuclear power in Brazil and the world" was the theme of the lecture delivered on April 29 by the technical advisor of Eletronuclear Board of Planning, Management and Environment, Roberto Travassos, invited by FGV Energia for another edition of the lectures program called Energy in Focus. At the time, Travassos addressed themes such as the phases of nuclear power development; how will nuclear reactors be like in the future; and energy planning and expansion of this source.
"The nuclear power has some characteristics as implementation in reduced areas; the high capacity factor; the large energy supply at the base; large uranium reserves in the country; the low fuel cost; and the reduced environmental impact. These are all opportunities to expand such source in the Brazilian energy matrix," emphasized Travassos during his presentation, which lasted almost two hours and had a 50-people audience comprised by researchers, students, journalists and people interested in the theme.
The program Energy in Focus gathers, on a monthly basis, professionals from the power sector to discuss political, economic and technological challenges to be overcome to develop this area in the country. Paulo Mayon, managing partner of Compass Energy; Ricardo Van Erven, Director-General for Latin America at GE Digital Energy; and Nelson Silva, CEO for BG South America; and Oswaldo Pedrosa, CEO of PPSA were some of the participants invited in previous editions.