Gas Summit Latin America 2016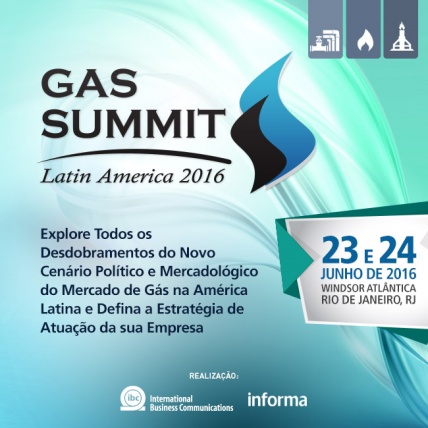 Dollar at an average of 4 Brazilian reais, a barrel of oil at 30 dollars, the Senate's approval for the end of Petrobras pre-salt monopoly, in parallel to the real disinvestment process of the State company: the gas market seems to move towards an opening that has been broadly defended by companies acting in the segment for a long time.
However, this new picture emerges in a less favorable economic environment with much less industrial activity, in which the hydroelectric reservoirs are again operating at acceptable levels, more expensive thermal plants being shut down, resulting in plenty of gas in the market.
Therefore, our meeting in June this year already has a central matter: how does the gas market look like in this new scenario?
- With the State company 100% focused in E&P, getting rid of distribution assets, thermoelectric generation, LNG and transport, what are the opportunities presented and the challenges everyone fears?
- Who are the potential investors, what is the volume of resources to be injected and the risks involved?
- What are the regulatory, legal and tax (swap) improvements necessary to attract such investments and rebalance the gas market?
LEARN MORE ABOUT THE EVENT